SUPPER CLUB this Saturday night at the Woodville Town Hall!
Louise Blackwell is a well known musical Francophile around Adelaide's live scene. Partnered with her exquisite band The French Set, Blackwell has extolled the joys of French song to live music lovers with great, committed passion.

David O'Brien
Louise Blackwell is one of Adelaide's treasures. A highly competent and innovative jazz singer, she has spent many years in France, and this Gallic sensibility pervades much of her work.

Tracey Korsten GLAM Adelaide 2019.
Paris is out of reach but don't worry. Adelaide is the other City of Light, and Louise Blackwell is the ideal guide. She's cool, stylish and whimsical and she knows her way around French song. Her backing band the French Set is worth the price of admission alone: four of our finest musicians.

Ewart Shaw, Advertiser Pick of the Fringe Music 2021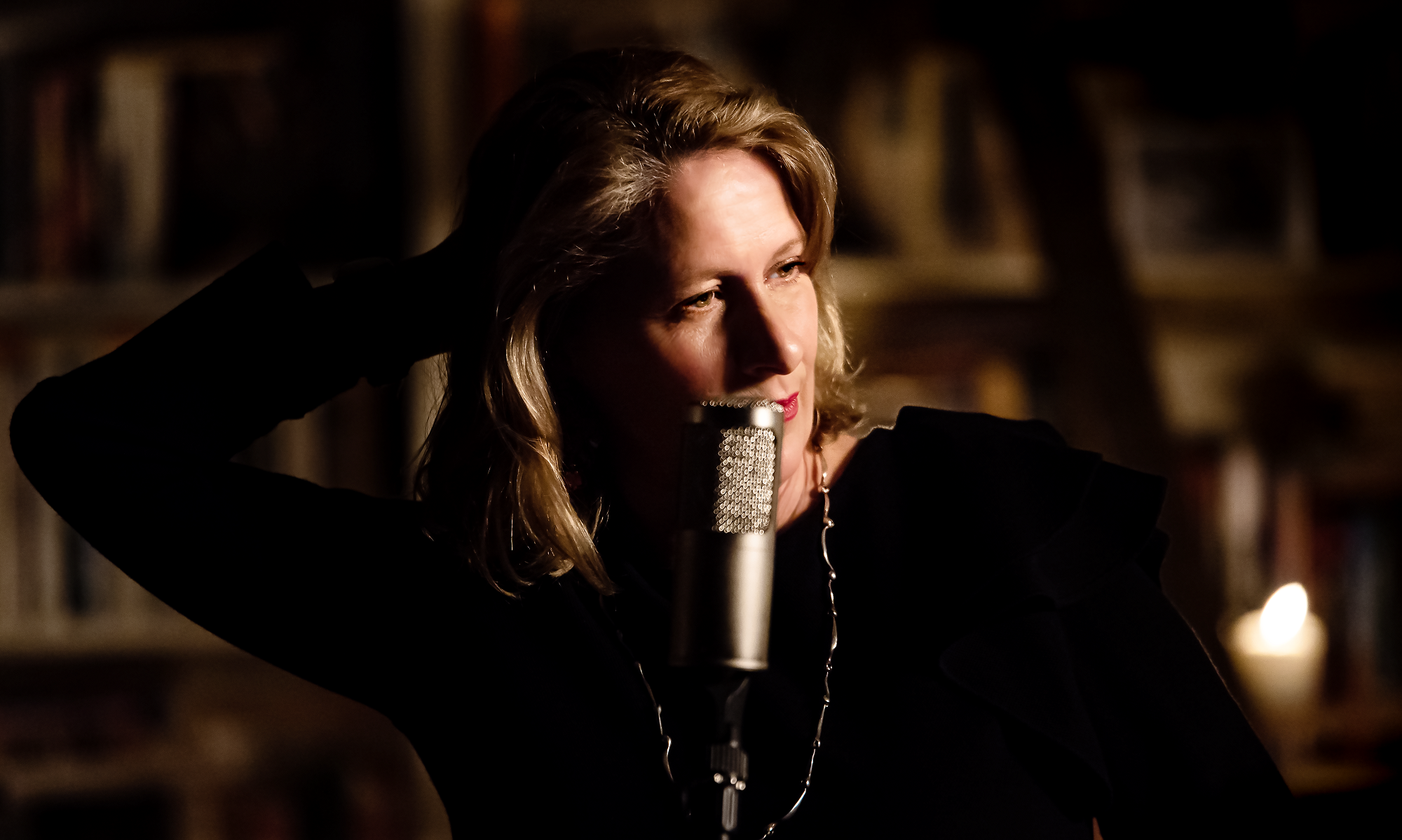 Louise Blackwell is a well-known musical Francophile around Adelaide's live scene. She had lived as an actor and singer in Sydney and Melbourne when her academic studies took her on an exchange to the Lyon university. This led to ten glorious years in France, where she moved to Paris after her year in Lyon and developed her singing. She studied jazz technique with two major Paris jazz singers, Sara Lazarus and Michèle Hendricks. She then went on to sing in the clubs of the Paris jazz scene, singing with many great jazz musicians such as pianists Vincent Bourgeyx and Pierre Christophe, bassists Gildas Boclé and Chris Jennings, and drummers Karl Jannuska and Mourad Bennhamou.
She recorded three Cds in Paris: The Blue Lou Quartet, Sea is Turning and Paris Hop.
Louise eventually came back and landed in her hometown of Adelaide, bringing the French songbook with her, slowly introducing French songs into her jazz gigs in Adelaide. She was bringing her love of French culture and music to Adelaide audiences, performing with top Adelaide jazz musicians and delivering a polished, authentic act. She formed a new band Louise Blackwell and the French Set, featuring Mark Simeon Ferguson on piano, Julian Ferraretto on violin, John Aué on double bass and Josh Baldwin on drums.
They have performed in all the major French events in Adelaide such as The Alliance Française French Market, the Bastille Celebrations for the French Consulate and the Rupert Bunny Exhibition at the Art Gallery of South Australia, Bastille Day celebrations and currently play to sell-out audiences at their annual Bastille Day gig at the Wheatsheaf Hotel.
They have performed at the Adelaide Fringe for many years in venues such as Queens Theatre, Gluttony, St. John's Church and Domain Theatre at Marion Cultural Centre, in shows such as: Take me back to Paris, A Night in Paris and To Paris with Love. They released a Cd entitled Take me back to Paris at the 2019 Adelaide Fringe and won a Fringe Weekly Music Award.
In 2020, Louise was inspired to create a cabaret show about the life of legendary French singer and muse of Saint Germain des Prés. She gained an arts grant from Arts SA, and set off on an intensive period of research, translating books, biographies and autobiographies. She worked with Melbourne director Simon Phillips on the research and initial writing stage, then brought the show to life, working with South Australian theatre director Catherine Fitzgerald. Mark Simeon Ferguson was the musical director and they added two musicians to the band to complete the cast; Lazaro Numa on trumpet and Tom Pulford on saxophone, clarinet and flute. The musicians play cameo roles and perform songs and backing vocals. It premiered to great acclaim at the Dunstan Playhouse on June 17 for the 2022 Adelaide Cabaret Festival.